Benefits of Panic Bar Systems for Commercial Properties
The panic bar, also known as a crash bar, push bar, or panic exit device, was invented by Robert Alexander Briggs in England. The purpose of the panic bar is to unlock a door during an emergency. Typically, the panic bar is installed on the inside of the door that opens in an outward direction. It is a spring-loaded horizontal bar used to open the door of a commercial building from inside. This system has proved to be extremely helpful and has improved the safety and efficiency of the property. It allows people to safely and quickly leave a building in the event of a panic. Therefore, if you are an owner of a commercial building, make sure to get panic bar systems installed by a professional locksmith.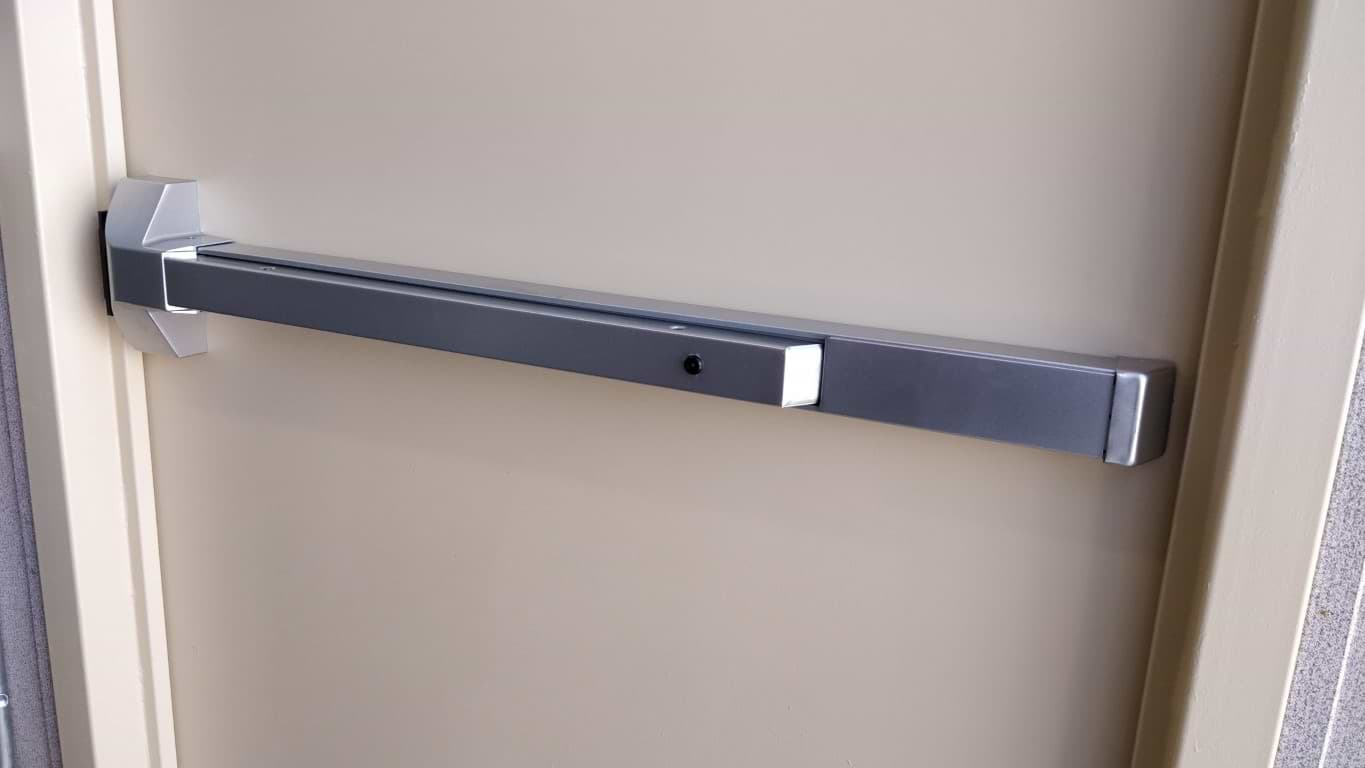 Probing further, let us see why panic bar systems are beneficial for any commercial building.
Panic bar systems provide safety – This is one of the biggest advantages of a panic bar system. Since these systems are installed on the inside of the door, the door stays locked from outside and prevents unauthorized entry into the building. Plus, panic bars come with an alarm system so that unauthorized access to the emergency exit doors can be tracked. To ensure that you enjoy all the safety benefits offered by the panic bar system, get them installed by an experienced locksmith only.
Panic bar systems are available in a wide range – Panic bar system is not just available in one form. Instead, a wide variety of panic bar is available in the market to choose from. The most common types are panic bars with an alarm system, vertical exit devices, and crossbar panic bars. The prices of these different panic bars vary depending on their features. Moreover, the cost of the installation also differs accordingly. So, if you are planning to get panic bar systems installed at the doors of your commercial property, then make sure to talk to your locksmith about which type of panic bar will be a perfect fit for you.
Panic bar systems are affordable – When services of a professional locksmith are considered, you may feel how affordable panic bar systems are. Whatever door and whatever lock system you may get installed at your commercial building for safety, but none can provide the features that panic bars can. They are specially designed for emergencies and are quite inexpensive because of their valuable features and worthy benefits.
Panic bar systems provide effective security – They are not only best for getting people out of the building in case of emergency but are highly secure too. They help in improving the safety as well as security of the business. Panic bars prevent any tragedy by allowing people to move out of the property much more quickly than with any other door lock system. Not only this, but the installation of the crash bar also helps in lowering your insurance. Hence, there will be no problem thinking of the panic bar as an investment against tragedies and crimes.