Starting a DJ business the right way: 4 things to know before you embark on this business venture
Being a DJ is not as easy as it might seem from the outside. To become a DJ, one must gain a great deal of experience, acquire vast music knowledge and have the financial means to purchase all the necessary equipment. Otherwise, it will be challenging to stand out of the crowd, as the music industry is highly competitive and DJs are plenty and extremely skilled nowadays.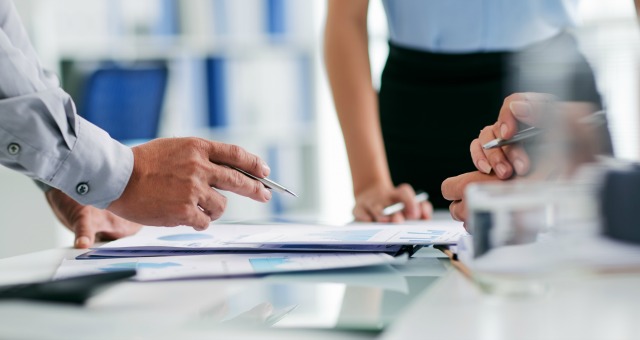 If you wish to go from being a DJ to opening a business venture, many things must be considered. If you only acquired the essential tools until now, you will need to invest significantly to ensure success once you start a business. Creating a business plan is the first crucial step in your entrepreneurship venture, but there are various things you need to know – and do – when you decide to embark on this journey. Starting a DJ business the right way can be challenging. However, not impossible. So, here's what can help you build and drive a DJ business further:
Create your business plan and set goals
There is one thing to want to open a DJ business, and another completely different is to start the necessary steps towards this idea. Initially, it is crucial to create a thorough business plan that comprises everything from your business idea to how you plan to implement it. Such a business plan will, therefore, contain:
Executive summary and business description;
Market and competitor analysis;
Funding options and financial projections;
Marketing strategies and branding ideas;
Setting objectives.
Hence, starting a DJ business is as complex as any other endeavor, and a well-planned business plan is crucial. This way, you will be able to set goals. Plus, when it comes to funding, if you wish to take a bank loan, a properly put-together plan can support you.
Develop you budget
As stated earlier, you must think about your funding options and plan how you will get the necessary financial capital to get your business started. For this reason, as an entrepreneur, you will have to have a clear understanding of your finances and expenses to develop a budget. This means researching vital equipment and tools, as well as any other business costs you might have. For instance, you might want to rent a studio space to produce your music. Plus, you will need to deposit all the equipment too.
Get business insurance
As with any business, getting business insurance is an essential aspect regardless of the industry. This way, you are financially covered in case of any accidents. Considering how expensive DJ equipment is and the multitude of tools you might need, having insurance is a must. As a start-up business, your financial means might be limited until the company becomes profitable. However, you can research various online insurance comparison websites to understand the average DJ liability insurance cost.
Find your style, niche, and audience.
Chances are, your goal is to build a successful business as a DJ. You probably have acquired experience as a freelance DJ playing various gigs, and the next step is to develop this into a more profitable business. To accomplish this, you must be sure about your niche and how your audience is. For example, among the highest-paid DJs globally, DJs such as The Chainsmokers, Steve Aoki, and Tiësto. Each of them has different styles and somewhat different listeners. The common denominator is the fact that they have a clear understanding of what their niche is.
Final thoughts
In conclusion, if you are a DJ whose long-term plans include opening a DJ business, you must do it the right way. From taking your time to develop a proper business plan, researching insurance plans, to knowing perfectly well what your style and who your audience is – every aspect is just as important. Following these guidelines and remaining consistent and committed will support your entrepreneurship journey and get you closer to success.