Supercalifragilistic Ways to Celebrate Your Anniversary This Pandemic
If only we can be like Lewis Carroll's Alice in Wonderland; all we have to do is follow a rabbit down a hole. And we'd have a good time. All the unexpected twists and turns would translate to a seemingly never-ending series of wonderful adventures and adrenaline rush. But, no. The reality is we're in a very tight situation right now. With the pandemic limiting our movements, it appears celebrating your much-awaited wedding anniversary could become an exercise in futility.
However, let's not put the human spirit down. Time and again, man has been able to surmount challenges that were considered impossible for love. Take the example of King Edward VIII of England, who abdicated his throne for love. Unable to get the approval of his plans to marry Wallis Simpson, an American divorcee married twice before, Great Britain's top monarch gave up the throne. Indeed, love can certainly make the impossible possible. So, fret not. If it's celebrating a most important anniversary event with your better half, these age-old tweaks should do the trick. And without burning a huge hole in your wallet.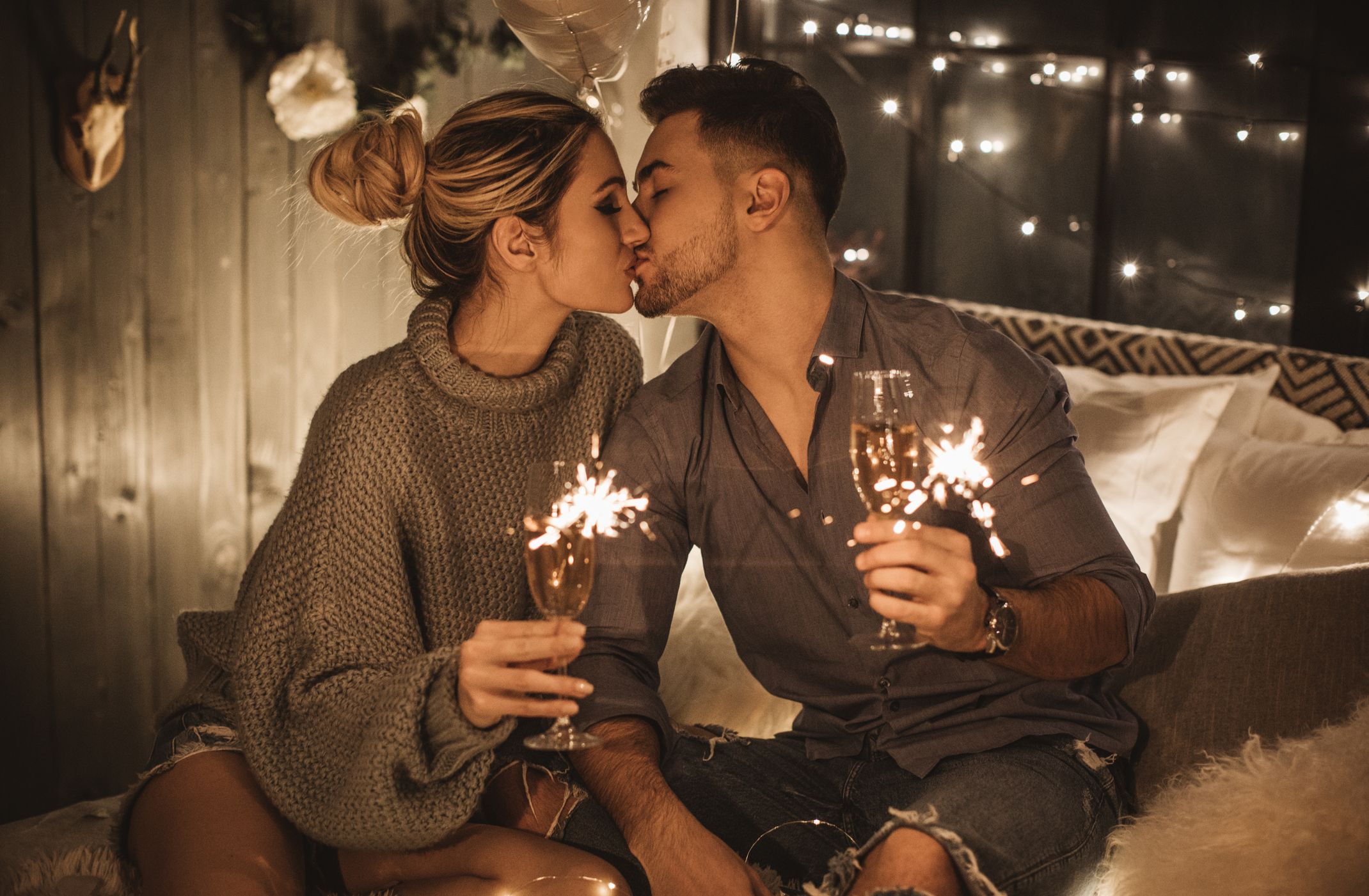 Start with Dinner
There's something about dinners that's magical. And you should employ one to make your day special.
Know that an anniversary dinner doesn't have to be all about the glitz and glamour. It doesn't have to be about going to an expensive restaurant. It can be a small dinner planned to perfection in the comfort of your home.
Don't be fooled by the rather familiar meeting place. With attention to detail, you can actually spin things in your favor. Know that being at home can play to your advantage. You are in a better position to plan and execute as you wish.
Spend quality time together throughout the day. Why not cook together? Pick one of these romantic recipes. You can make things even more interesting by going for a recipe; each of you doesn't know how to cook. Isn't that exciting? That way, you can learn how to do so together. All that adds fun and excitement.
For a remarkable dinner, decorations are also important. Get candles and roses. Make the scenery beautiful and romantic. It would be nice if you have an outdoor space where you can have dinner. This gives you that nice feeling. And lest you forget, a good bottle of wine should cap it all up.
Netflix All the Way
There's no doubt that you have watched so many movies together as a couple. But watching one on your anniversary can bring new highs to the day. Again, it would help if you did your due diligence. Check the best Netflix titles you can watch for such a day.
Or you can go retro. Watching the movie you watched on your first date, for instance, would bring back old memories. Or how about watching the video of your wedding? That can truly be nostalgic, something you can discuss over wine in front of the fireplace.
Gift Your Way to Happiness
Gifts surprise us like no other. And you're in luck. Getting gifts online wouldn't be so hard. But then again, it's about the excitement and fun that you can create even when you're at home.
A nice bouquet would be a good start. Don't forget the thought, though. On such an occasion, it really counts. A small cute card should do. Such a strong opener sets your partner in the right mood for the whole day.
Another thing you can do is penning letters for one other. Reminisce the highs and lows of your marriage. Say the words you've wanted to via your pen. This is a great time to reaffirm your partner and your unconditional love.
Be creative when writing the letter. A good way to produce one is to think of all the things you wanted to say but has never said ever before. Once you are both done with it, you can then exchange letters. Or better still, read the letters out loud before your partner.
But never forget the power of jewels. Grabbing stunning costume jewelry for your partner would be driving the message of love home. Best of all, you won't have to spend a fortune to get her all smiles.
Fortunately for you, there are jewelry stores that sell quality accessories. You can spice things up a bit by getting your choice jewelry customized online. Such a gift would make your day feel a lot more special.
Tour a Country Virtually
Well, this is definitely a welcome surprise.
If you had plans to travel this year to celebrate your anniversary, this is the perfect fit. A VR tour to another country is possible. It would come with a lot of preparation, but it's definitely worth it.
One way to go about this is by preparing food or getting food from that country. It adds to the excitement. You can even dress the part.
Then you can enjoy your virtual tour by watching famous places in the country. Watch with your partner and imagine being there. The important thing is enjoying whatever you are doing with your partner.
Or you can go to the most haunting places on Earth. Put off the lights. Anyone who thinks you can't enjoy a rabbit hole like Alice in Wonderland from your armchair would have to be so blind not to see all the adventure. But don't worry. It's not about other people. What matters most is on your wedding anniversary you and your loved one have the time of your life.
With these ideas in mind, you don't have to forgo celebrating. You can enjoy your anniversary even in lockdown.