Top 3 Reasons to Buy a Bunk Bed
Designing and decorating your kid's room is one the most emotional as well as exciting tasks. For every parent, the biggest priority is the happiness and safety of their children. And that's why most parents focus majorly on finding the best bed for their kid's rooms. A bed is the most dominating piece of furniture in any room that determines its overall look. The size, style, and type of bed can make or break the room's visual appeal. So, when it comes to buying a new bed for kids, it's important to find a bed that looks great, fits perfectly in the room, and ensure the safety of your munchkins.
Kids require more space to play around and love cool, fun stuff. That's why bunk beds are the best option for your kid's room. Whether you have one child or more, bunk beds are a must-have furnishing within your home. Bunk beds are one of the best children's furniture available in the market. These beds are a popular choice for all ages. Besides saving space, children are loved by bunk beds because it is a fun way to sleep and are perfect for sleepovers. These beds are also available in nearly limitless beautiful finishes that coordinate well with any style of décor. So, if you're looking for the best bed for your kid, here are some reasons why getting a bunk bed is one of the best decisions you can make!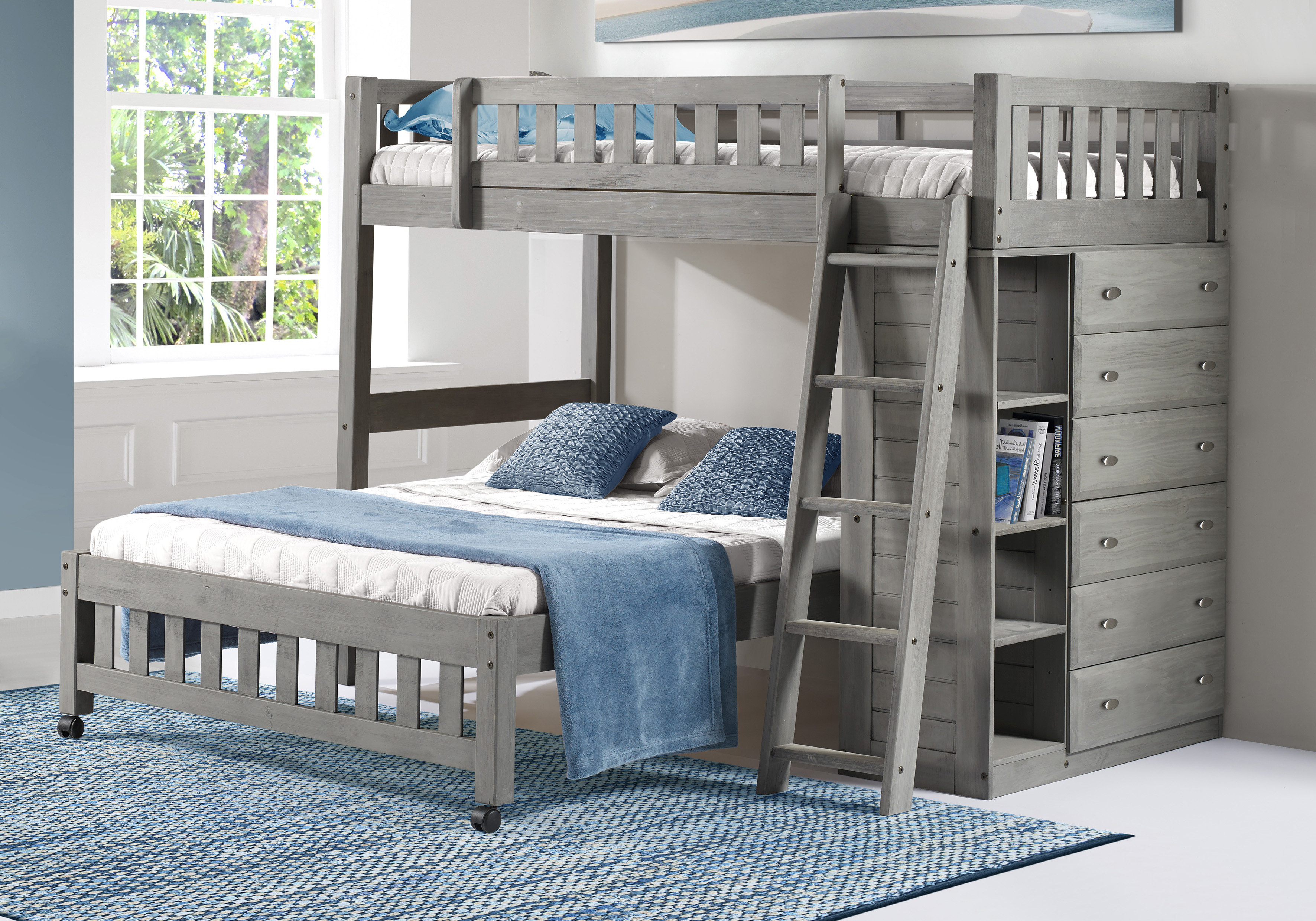 1. Save Floor Space
Whether your kid's room is big or small, children always need more space to play. Bunk beds are a perfect solution for saving space, especially if you've got two children sharing one room. These beds come in several designs to give necessary sleeping space and a lounging area to a child's bedroom. The traditional beds take more space and make rooms look cluttered. But with bunk beds, you get more floor space that can be utilized the way you want.
2. Less Expensive
It is a cost-effective solution for siblings sharing a bedroom. You can save money because you don't need to buy two separate beds. Buying separate beds can be more costly due to added cost of headboards, bed frames, mattresses, and box springs. These beds are also versatile to adapt to the changing sleeping situation.
3. Perfect Storage Solution
There are bunk beds with useful storage options like beds with small storage pockets to store toys for small rooms. These storage boxes are perfect for keeping small items that often clutter your children's bedrooms. Besides giving more space, it also helps in keeping your kid's room neat and tidy. You may look for bunk beds under bed drawers and stairs to eliminate the need for additional furniture. The underneath stairs have drawers that can be used to store toys and clothes and save on space.